Wishbone Necklace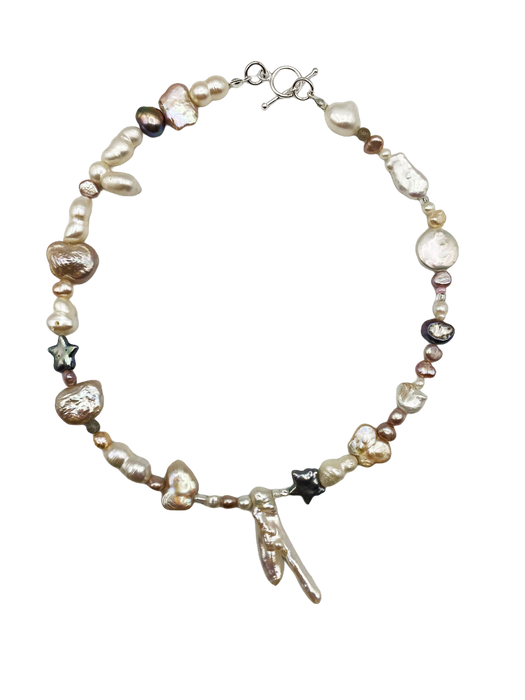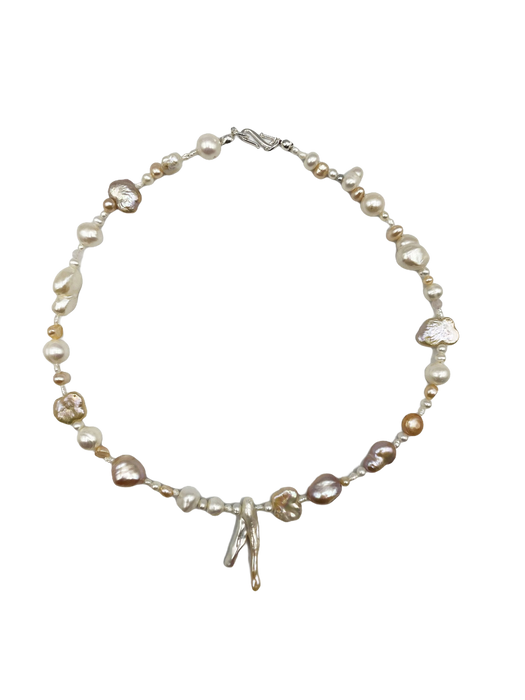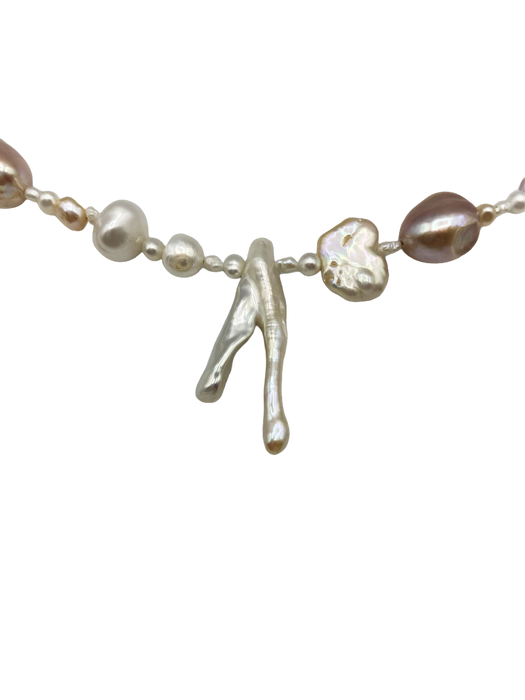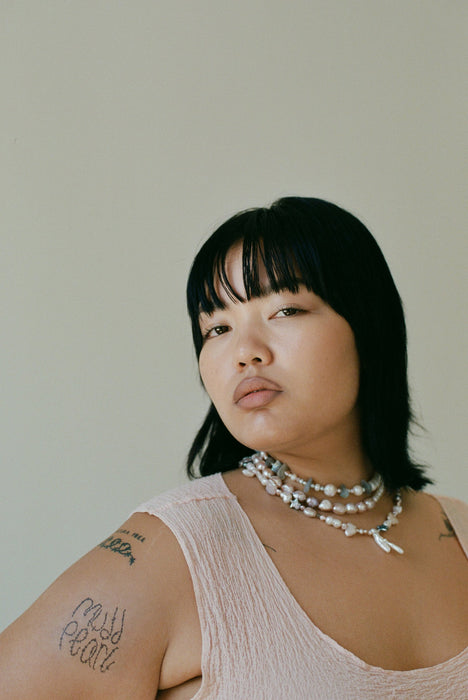 Handmade necklace featuring a mix of several different types of genuine freshwater pearls with a wishbone shaped baroque pearl center piece and sterling silver closures. 
Lovisa wears a 18-19" wishbone
Please note:
Muddpearl pieces are handmade and created on a made to order basis. Orders may take 1-2 weeks to ship.
No two Muddpearl necklaces are exactly alike.
All sales are final.