Chunky Bruce Necklace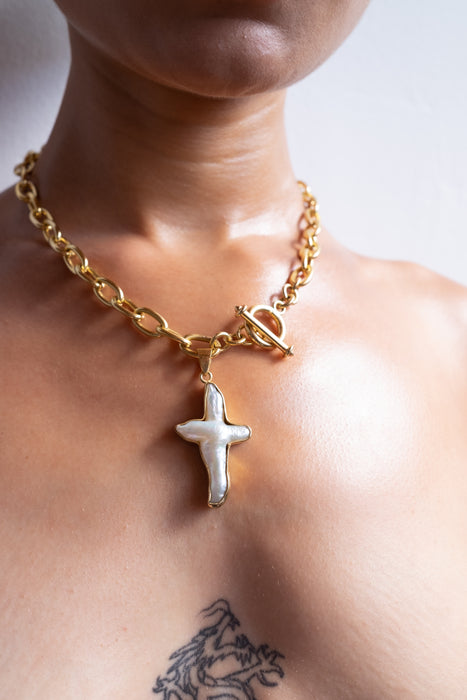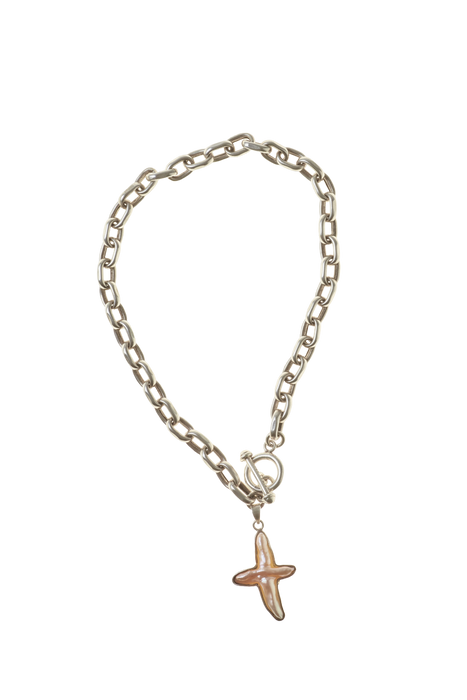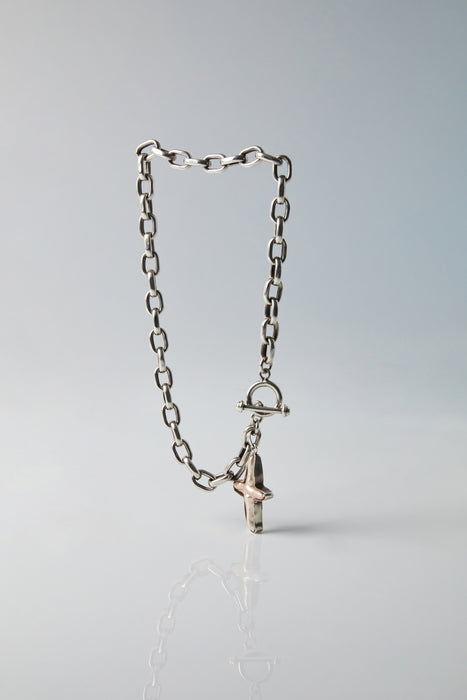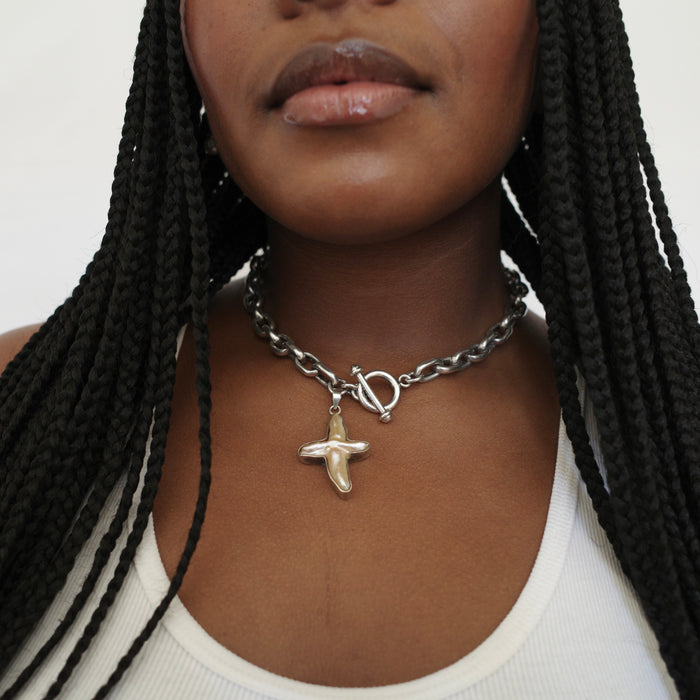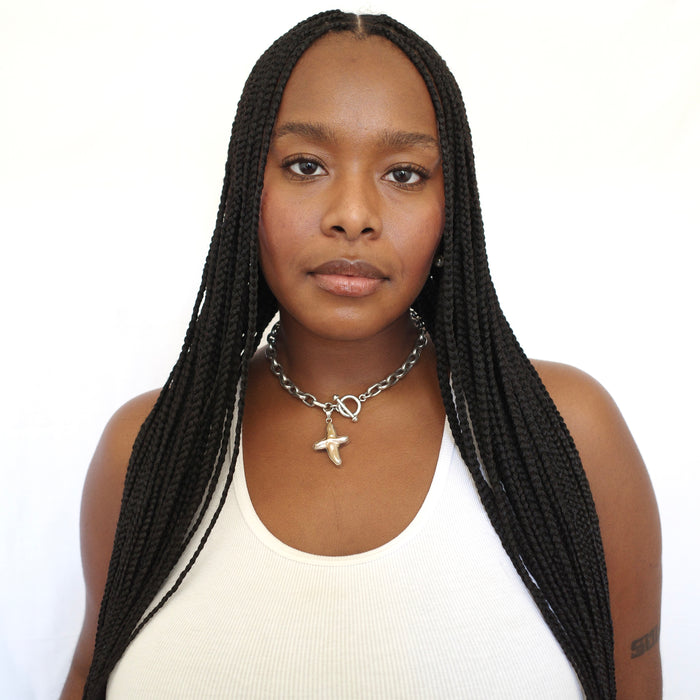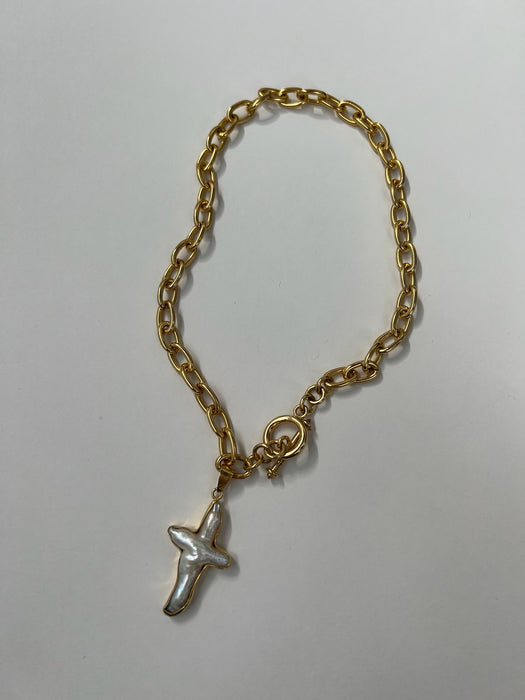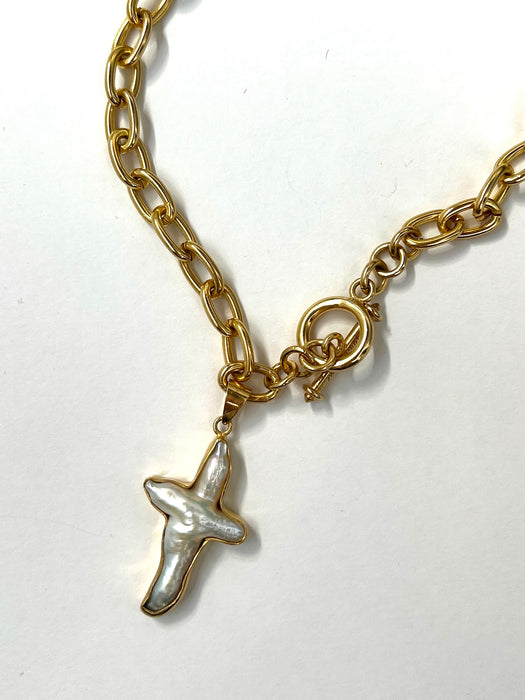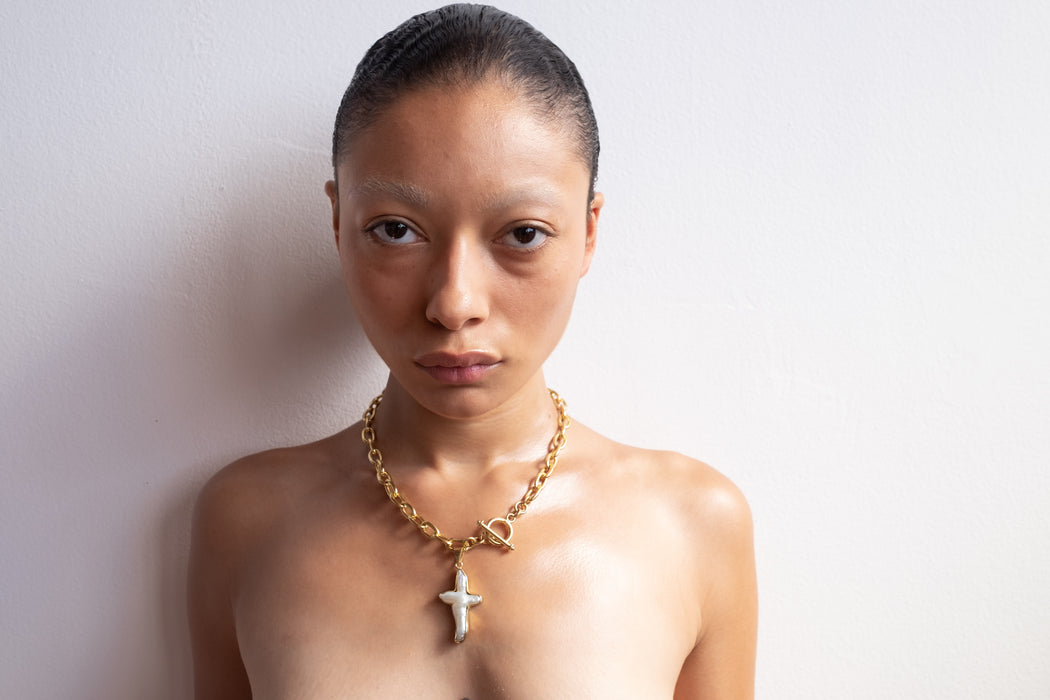 A Mudd Pearl original design featuring a solid 925 sterling silver chain and our signature freshwater and 925 sterling silver pearly cross pendant.
Also available in 925 sterling silver plated steel and 14k gold plated steel.
Measures 16" in length.
Please note:
Mudd Pearl pieces are handmade and created on a made to order basis. Orders may take 1-2 weeks to ship.
No two Mudd Pearl necklaces are exactly alike.
All sales are final.