Lure Charm Bracelet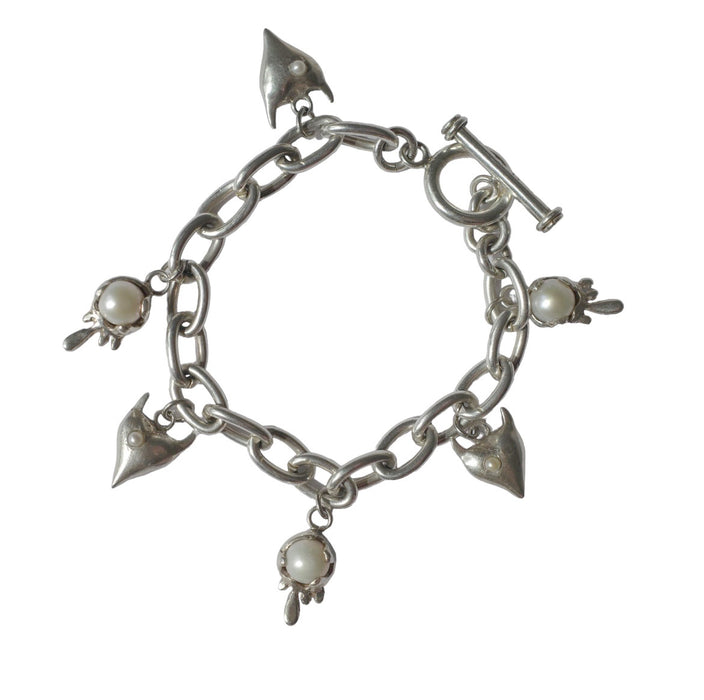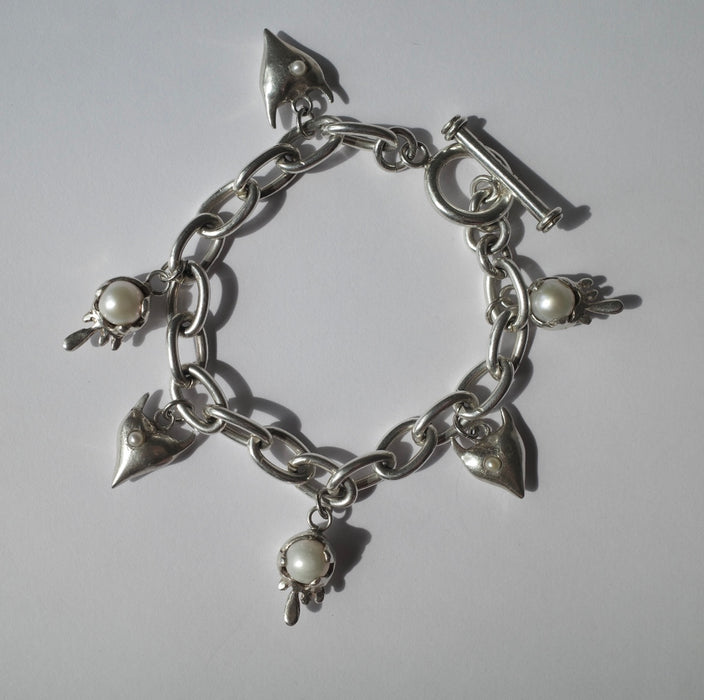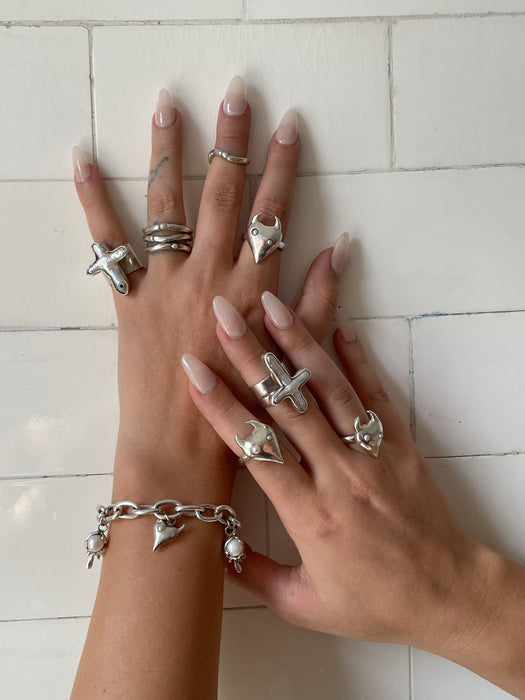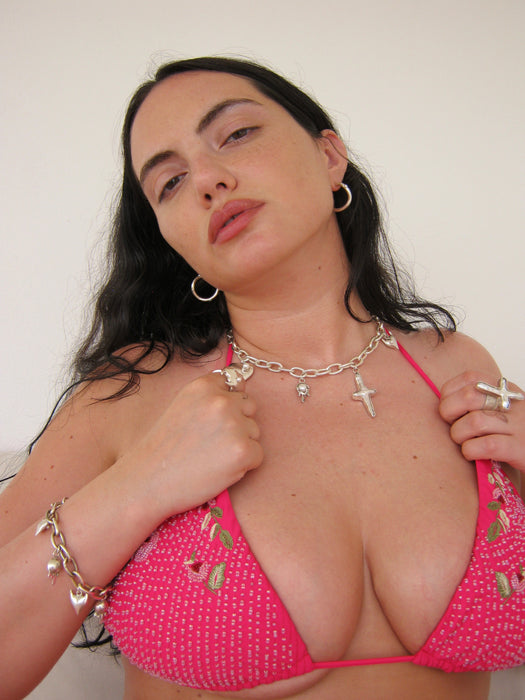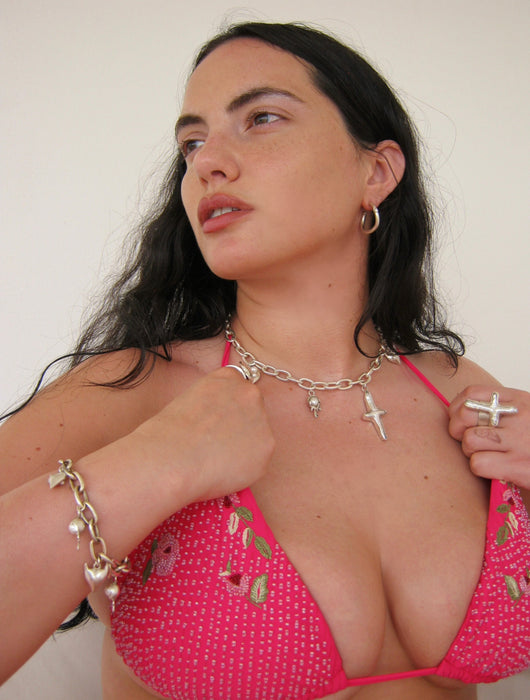 The Lure Charm Bracelet is a Mudd Pearl original design featuring six of our signature .990 solid sterling silver pendants engraved with the Mudd Pearl logo and made with genuine freshwater pearls. Pendants are hung from a steel chain plated in sterling silver. 
We created the Lure Charm pieces with the intention of divine protection and comfort. They feature a mix of our bby charms we've designed over the years and we hope you feel protected and alluring when wearing <3
Please note:
*do not wear bracelet submerged in water, steam or sauna*
Muddpearl pieces are handmade and created on a made to order basis. Orders may take 1-2 weeks to ship.
No two Muddpearl pieces are exactly alike.
All sales are final.