Pearly Devil Necklace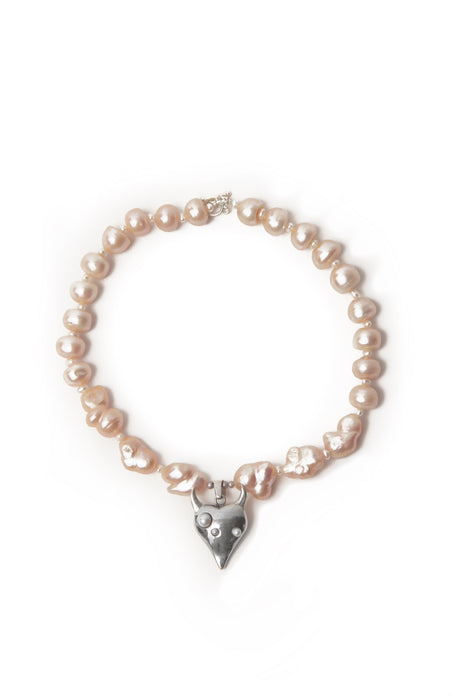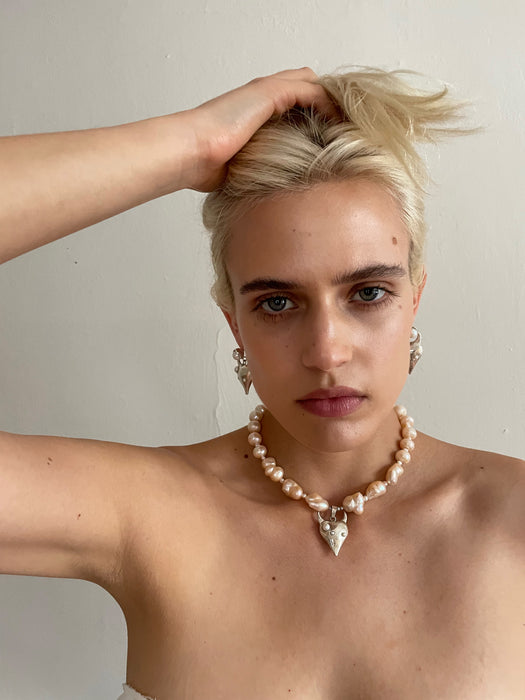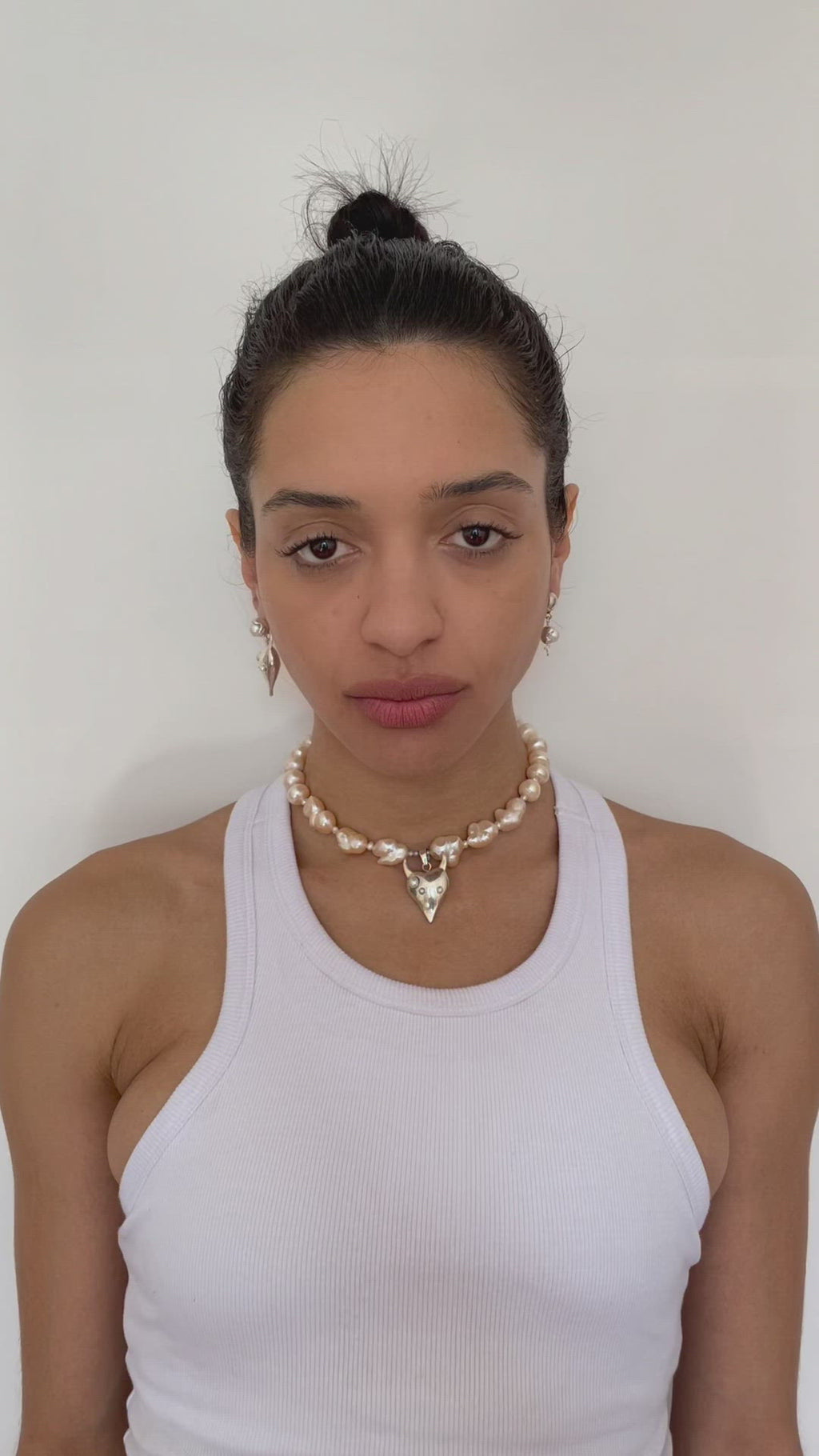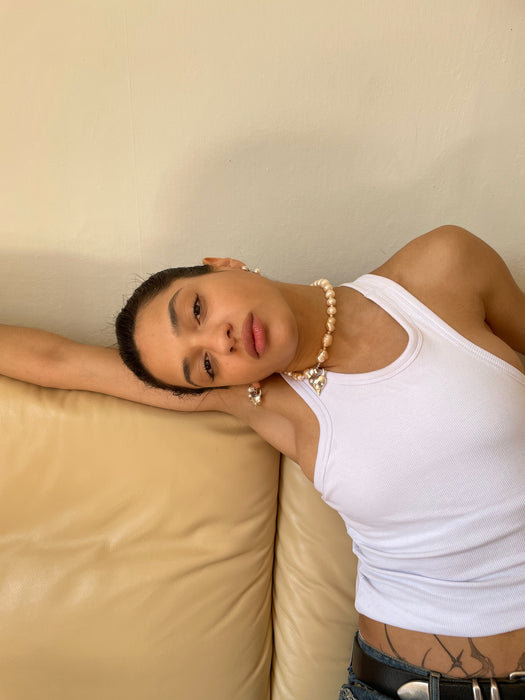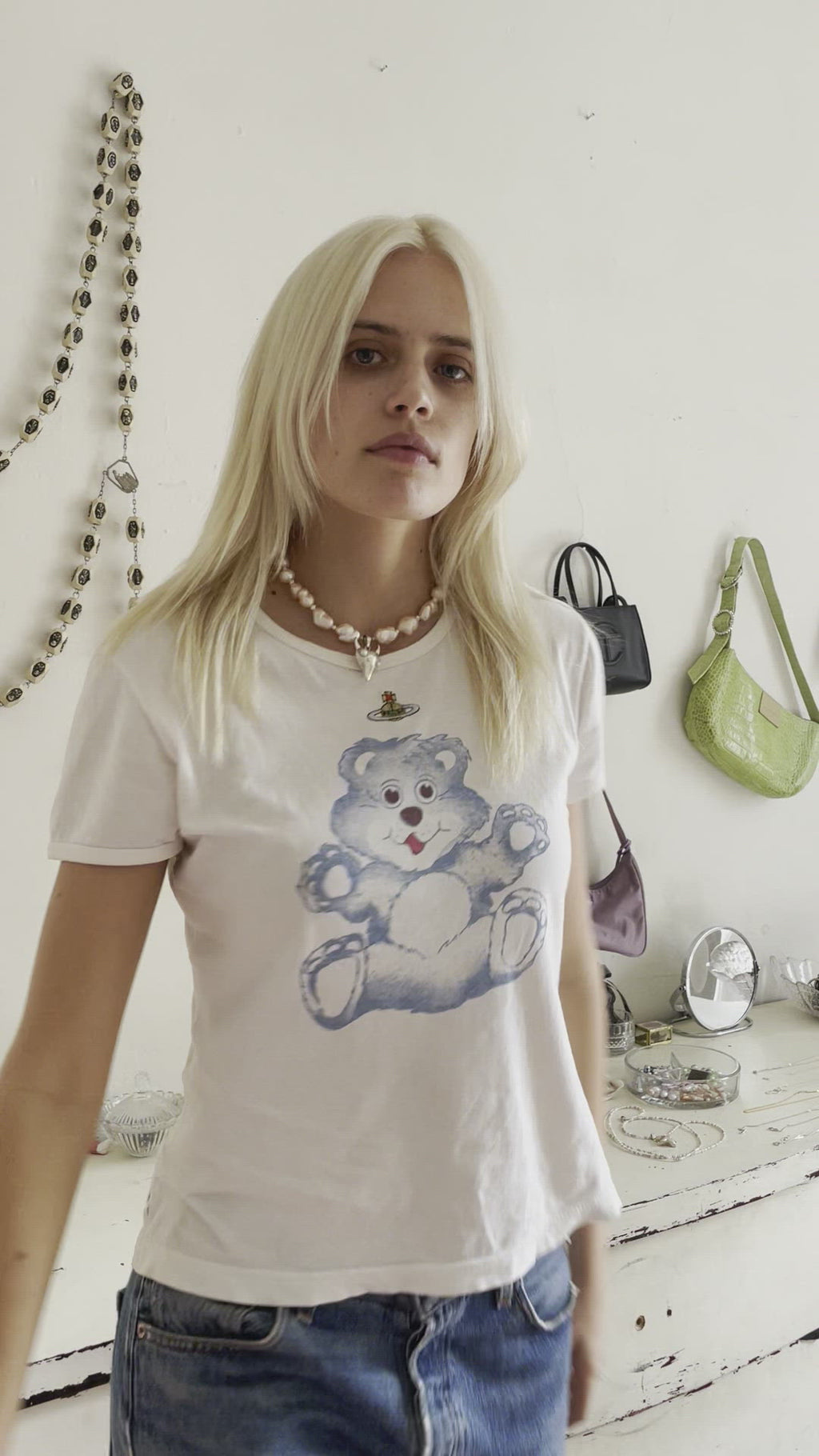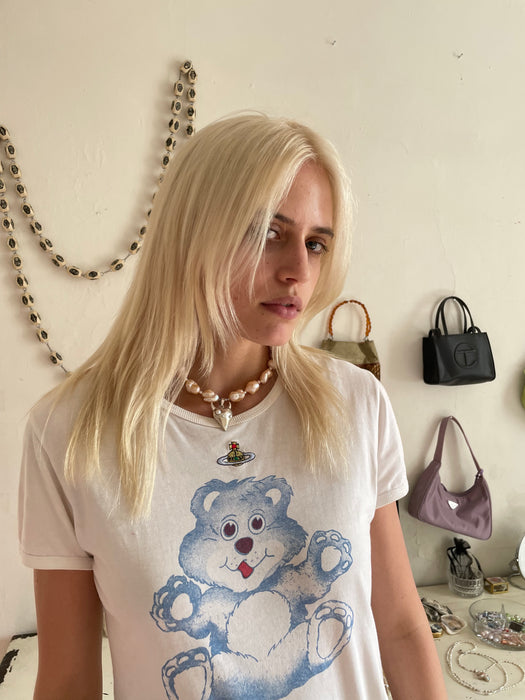 Pearly Devil is made with a variety of jumbo freshwater pearls, features the Horny Heart Pendant and is finished with sterling silver closures. Handmade in limited supply, the Horny Heart Pendant is a Mudd Pearl original design and is made of 925 sterling silver and embedded with three freshwater pearls. 
Destiny wears size 14-15"
Muddpearl pieces are handmade and created on a made to order basis.
Orders may take 1-2 weeks to ship.
No two Muddpearl necklaces are exactly alike.
All sales are final.