Planula Bow Necklace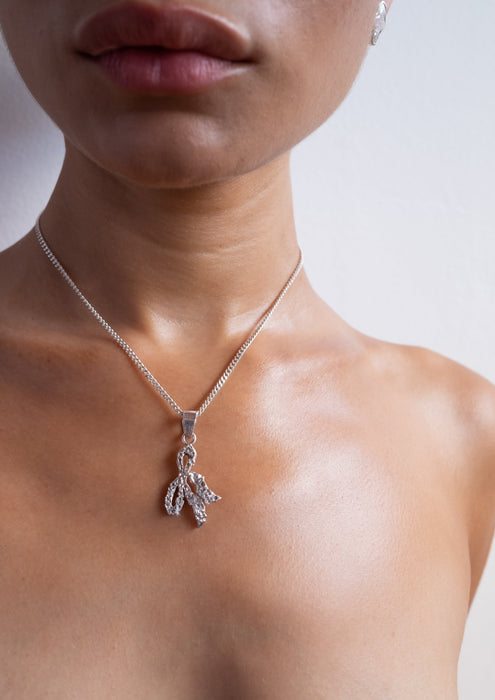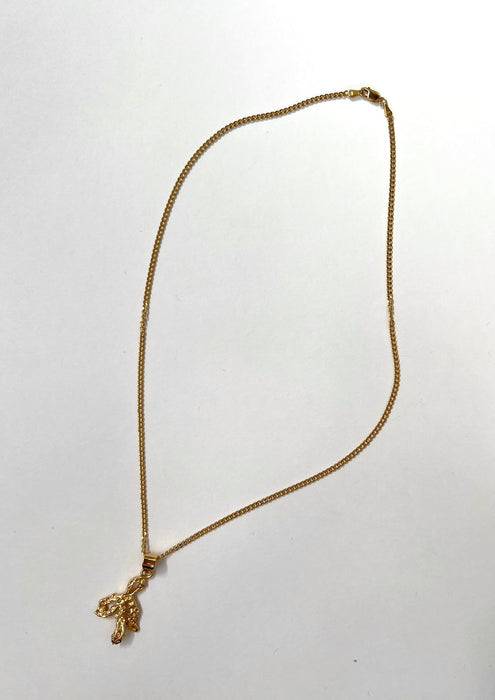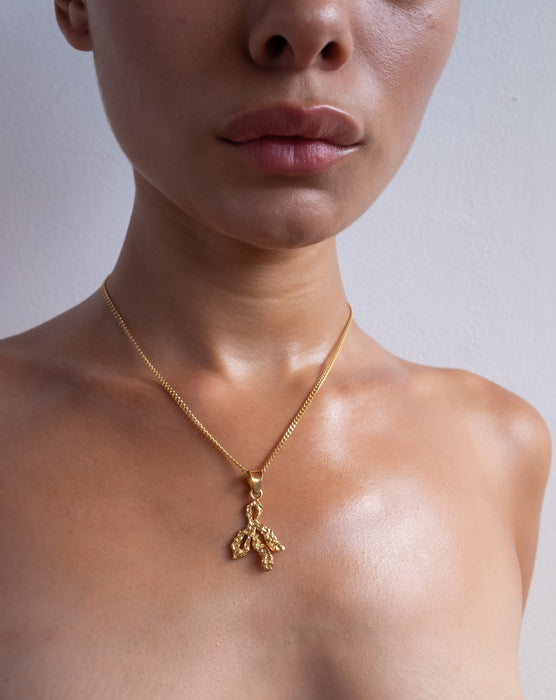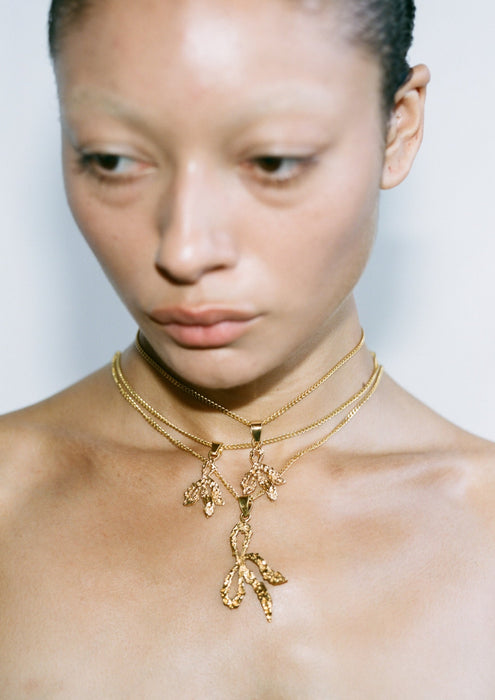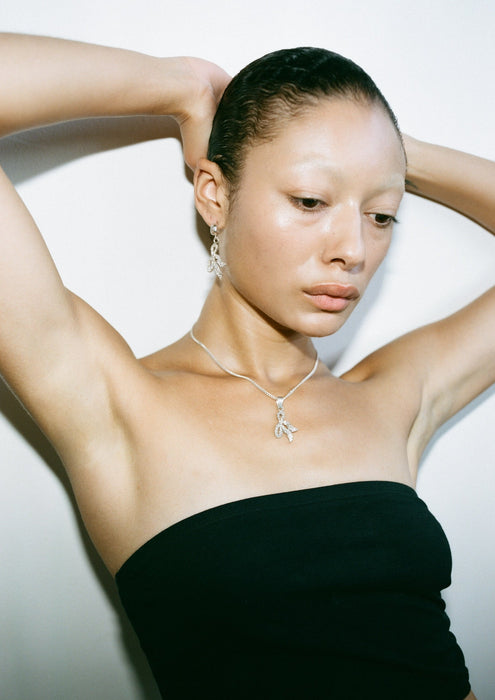 Handmade in small batches, our Planula Bow Necklace is a Mudd Pearl original design.
The Planula Bow Necklace is crafted with .990 sterling silver, with the option to purchase plated with 14k gold. Pendant measures 1" from top to bottom.
*please do not wear submerged in water, steam or sauna*
Mudd Pearl pieces are handmade and created on a made to order basis. Orders may take 1-2 weeks to ship.
No two Mudd Pearl necklaces are exactly alike.
All sales are final.